Trading successfully is by no means a simple matter. It requires time, market knowledge and market understanding and a large amount of self-restraint. Controlling ones emotions is the single most difficult skill to master in trading, therefore
Master your emotions first, then you will master your trading
!
Trading Strategy is currently based on EMAs (Exponential Moving Average), Japanese candlestick charting techniques, Fundamental background and price action. Sentiment Index also can be a very valuable tool for intraday currency trading. The Index is based on transaction flow information and is designed to show long and short ratio in the most popular currency pairs.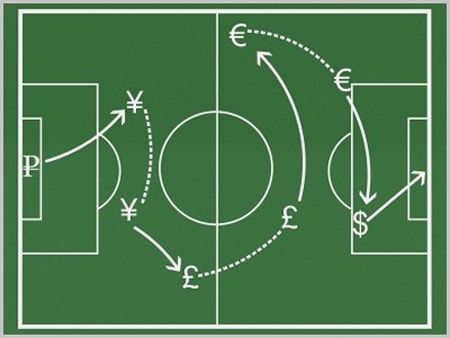 The strategy involves almost all timeframes: M1 and M5 for entries, H1, H4, D1 to look for the trend for the week and MN to detect key supports and resistances levels. Intomillion prefers middle-term positions (till 1 week), but holding a scalping position for less than 1 hour not uncommon.
Average trading lot is equal to equity divided to 500 – 1000 pips (for example for 1K equities, an average trading lot would be 10 000 or 20 000 units of the base currency (USD)).
Trading strategy does not preclude the possibility of drawdown. Maximum projected drawdown excluding expenses: 50% (For instance if an Intomillion had a 50% drawdown that means at one point he lost 50% of the account value).
Trading needs to be treated like a business. Intomillion is aware of margin trading risk, and carefully plans his trades in order to minimize the risks to trading capital. There are specific steps that an Intomillion can takes to minimize the risks involved in Forex trading, particularly involving safe ways to use the margin. Even with implementing risk management tools, the risks of trading Forex remain substantial. Therefore almost all trades are based on what the market is telling and strategy involves only human decision-making for entering and exiting trades (Do not uses STOP and LIMIT orders).
Note:
Please be informed about HIGH RISK below on this page!

10 trading advices from Intomillion
Trend is your friend
Trade what you see, not what you think
Master your emotions first, then you will master your trading
See % movements, not Pips (for example 1% from 1,40 EUR/USD is 140 pips)
Cut your losses early and let your profits run
Don't Trade Everyday
The Market is much stronger than you think
Follow the leaders
Keep yourself updated
Improve yourself, not your greatness
See more