PHP Notice: Trying to get property of non-object in /var/www/intomillion.com/intomillion-core/statement/im-live-page.php on line 8
Open Trades
Updated: 2023 June 27, 23:39
| Ticket | Open Time | Type | Lot | Symbol | Price | SL | TP | Close Price | Swap | Profit |
| --- | --- | --- | --- | --- | --- | --- | --- | --- | --- | --- |
| 50928784 | 27 Jun '23 23:35 | BUY | 0.01 | USDJPY | 144.059 | 0.000 | 0.000 | 144.057 | 0.00 | -0.02 |
| | |
| --- | --- |
| Floating P/L: | -0.02 |
| Balance: | 9.90 |
| Equity: | 9.88 |
| Margin: | 1.82 |
| Free Margin: | 8.06 |
| Margin level: | 542.86% |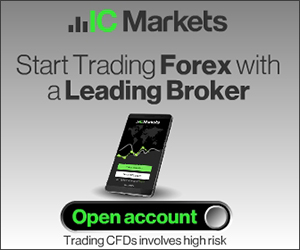 Summary and Details
Project name:

Account number:

1900090208

Account type:

real

Founded:

20 jun 2023

Verified by:

Forex Broker:

Hosted on:

Beginning equity:

1.00 USD

Leverage:

1:500

Performance:
The following are terms of conditions between you and Intomillion. By accessing, browsing and/or using this web site and service, you acknowledge that you have read, understood, and agree, to be bound by these terms. If you do not agree to these terms, do not use this web site and services.
Information may be changed or updated at any time without notice.
All trades are made on real account with a 1:500 leverage.
Trading instruments: all USD, EUR, GBP, JPY, CHF, CAD, AUD, NZD pairs and GOLD
Aggressive trading style, deep drawdown and high risks may apply. Up to the complete loss of all funds.
Trading conditions, as quotes, spreads and swaps are provided by RoboForex may differ upon a Forex broker.
Trading may not take place everyday. Minimum amount of open trades per month – 7. Maximum amount not announced.
Averages and extra buys/sells may be used in the Trading strategy.
Open trades may stay prolonged without T/P or S/L
Default S/L for all currency pairs – 250 pips, gold – 2500 pips
T/P and S/L levels of open/pending trades may be changed manually at any moment.
Any open/pending trade may be closed manually at any moment, no matter of T/P and S/L levels.
Period of open trade may vary between few minute to a few months.
Risk management of open trade may reach deposit 100% (i.e. S/L is equal to Free Margin)
Every subscriber, who copy trades, customize own Risk management strategy for open/pending trades.
Rebates Service is not included in copy system.
You are informed that Past Performance is no guarantee of future results.
All payments and donations to Intomillion are non refundable.
You are aware of trading risks on margin markets, as well as all other risks connected to Forex market trading.
DISCLAIMER
Any opinions, news, research, analysis, prices, or other information contained on this website is provided as general market commentary and does not constitute investment advice. Website owners and affiliates will not accept liability for any loss or damage, including without limitation to, any loss of profit, which may arise directly or indirectly from the use of or reliance on such information.
# OPEN TRADES - Current, live positions
# CLOSED TRADES - History, closed positions
Open Time - Order open time. The conversion to (GMT +2)
Lot - 1.00 Lot is a measure of a single contract and equal to 10,000 units of the base currency (USD)
Price - Open price
SL - Stop loss
TP - Take profit
Close Price - Current, market price

See more
Closed Trades
No Transactions