Monthly Chart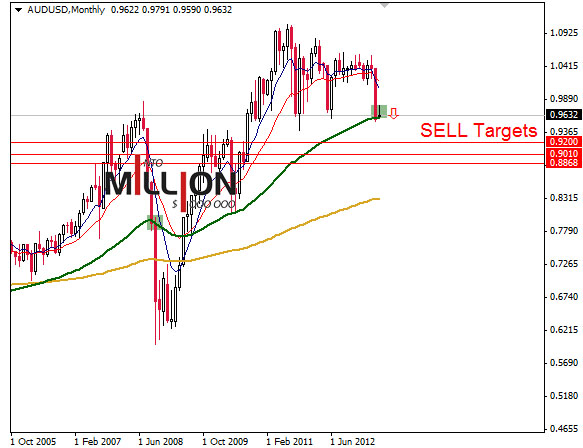 Daily Chart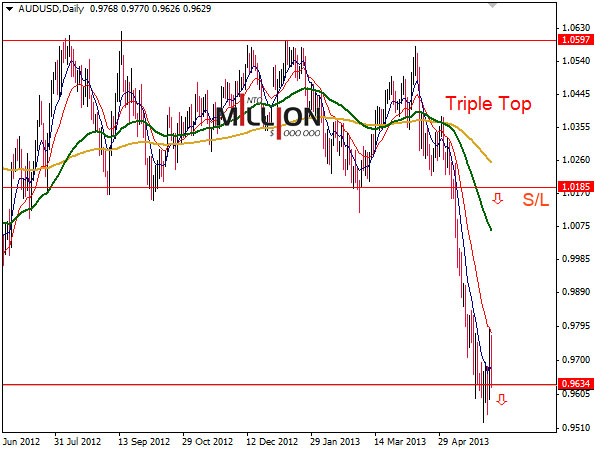 Preference:
Short positions below 1.0150 with targets 0.9200 – 0.8850
Period of Time:
1 – 5 Months
Basis:
Triple Top breakout on Daily chart
The price on Weekly and Daily charts is under EMA 200.
Bearish Candle with long body on May/2013 Chart.
Expectation of AUD Further monetary policy easing (cash rate reduce).
Narrowing of the yield spread between benchmark US and Australian 10-year bond yields. This implies an Aussie-negative realignment of investors' perceptions of relative returns to be had from holding one currency over the other.
Ausie is getting weak versus EUR, GBP, NZD and other currencies.
Possible QE3 ending program and USD Federal funds rate increase.
Steel and gold prices under pressure.
China's Zero-Growth Economy (main trading partner).