EUR/USD W1 CHARTS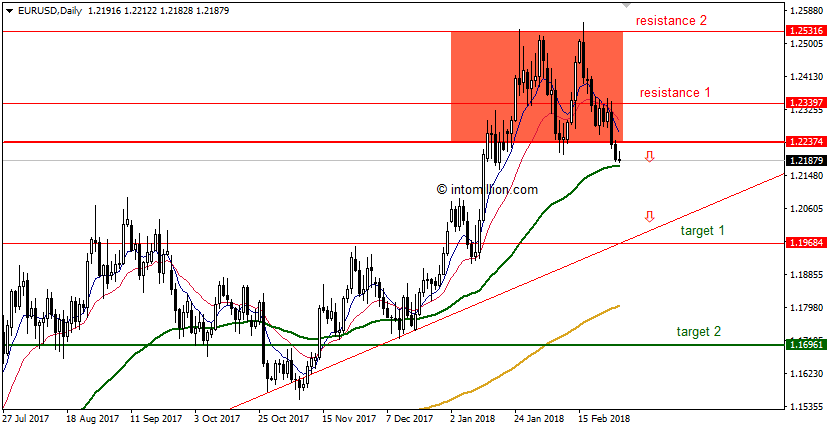 EUR/USD D1 CHARTS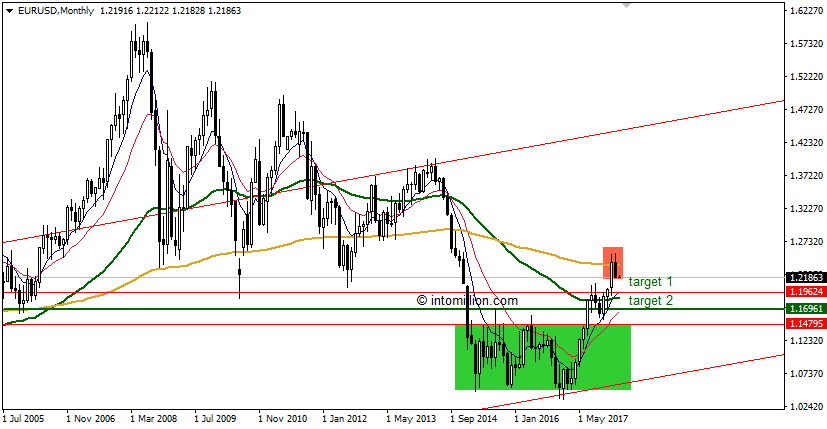 COMMENTARY
Current price: 1.2188
Part 2 of EUR/USD – D1 – Head and Shoulders (October 27, 2017) and EUR/USD – D1/W1 – Double Top (January 10, 2018)
EUR/USD Looks Bearish below 1.2350
Possible formation on Classic "Double Top" on Daily and Weekly Charts. Neckline @ 1.2250. 1.2555 -global resistance level hasn't been reached. Global monthly trend is still bearish. Monthly price is under EMA 200. EUR is overbought, Dollar index looks bullish for short-term.
Euro zone inflation slows, underlining ECB caution
USD drive higher as Fed chief hints of more rate hikes.
RELATED