EUR/USD D1 CHARTS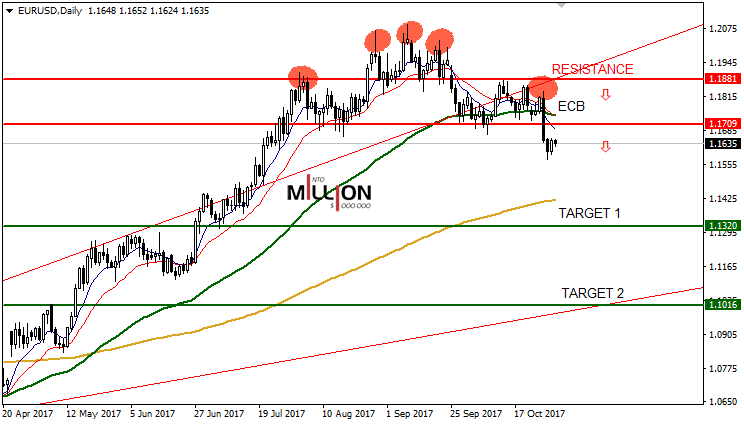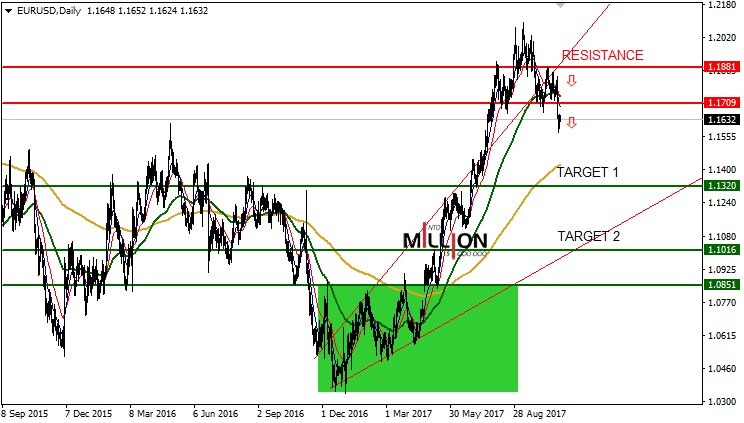 COMMENTARY
Current price: 1.1630
EUR/USD Looks Bearish below 1.1860
Classic Head And Shoulders on Daily Chart was formed. Neck line @ 1.1700 was broken.
ECB will reduce monthly purchases from the current €60 billion ($70.6 billion) to €30 billion ($35.3 billion) and will extend those purchases to "the end of September 2018, or beyond, if necessary". As expected on ECB minutes on October 26, EUR bulls didn't get an extra trigger.
Upcoming election of new Head of U.S. Federal Reserve.
U.S. Dollar Index looks bullish.
RELATED