Bitcoin (BTC) H1 CHART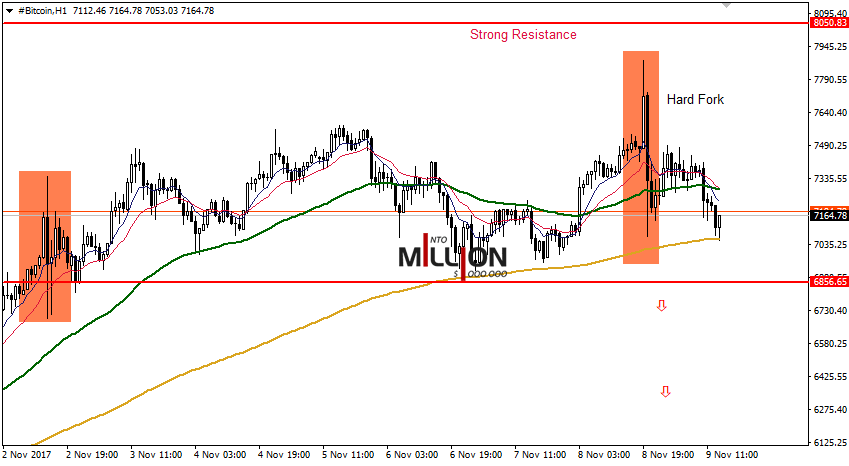 Bitcoin (BTC) D1 CHART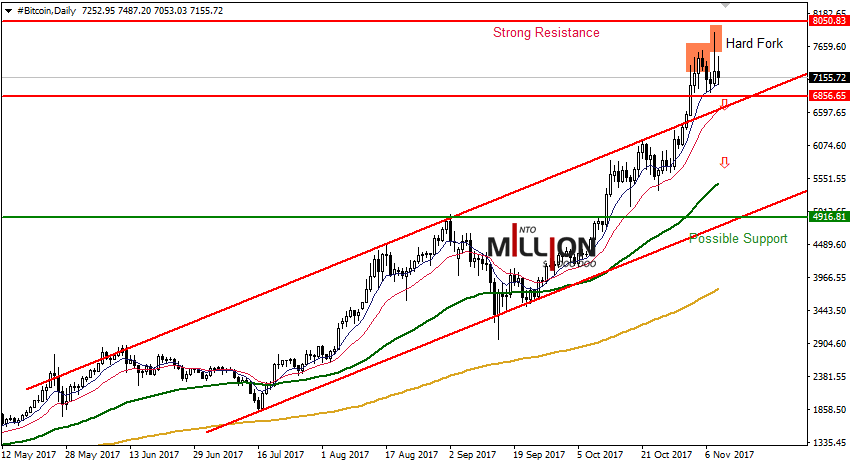 Bitcoin (BTC) MN CHART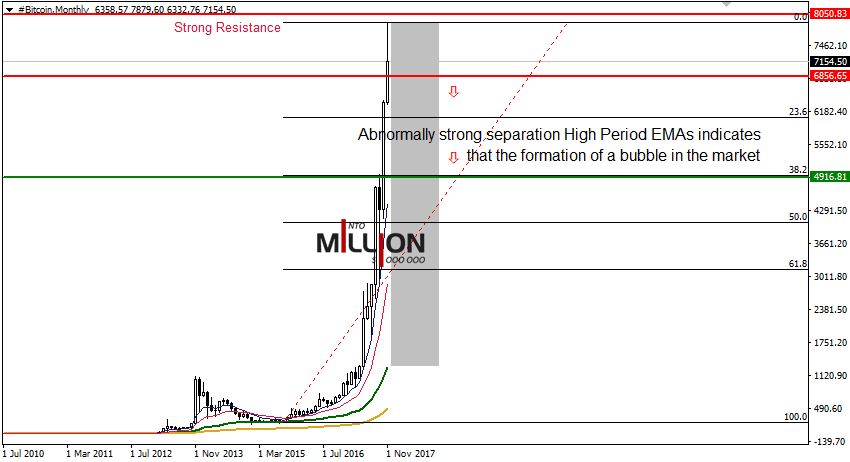 COMMENTARY
Current price: 7205.65 USD
BTC looks bearish below 8060 USD
Bitcoin price shout up 800+% in a year
Abnormally strong breakaway from High Period EMAs on Weekly and Monthly Charts. That might be interpreted as a strong sign of bubble formation in the market.
November Bitcoin "Hard Fork" wasn't triggered cryptocurrency price breakout above 8000$ (psychological level).
Cryptocurrencies still have an unregulated space. A lot of fraud schemes are around World Wide Web.
Huge Government and Regulatory Risk inside. Nowadays due to the lack of government control, terrorists and extortionists are also utilizing the cryptocurrency space to their advantage.
Difficulties in cashouts of large amounts of cryptocurrencies. Not good for big Bitcoin holders and Crypto Market players.
RELATED